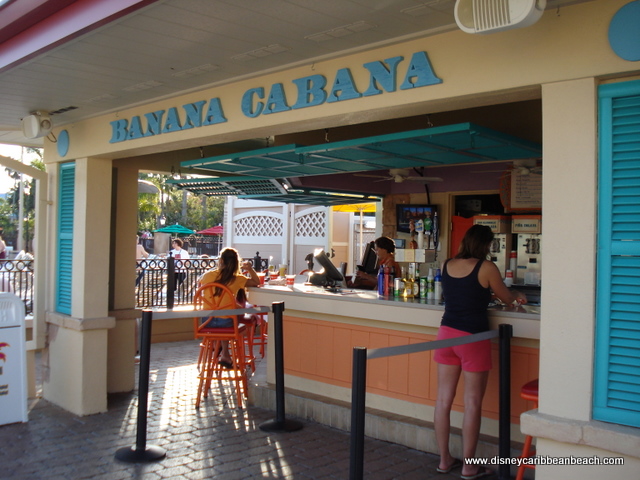 The Banana Cabana Pool Bar at the Caribbean Beach Resort holds a special place in my heart. Why? The amazing, engaging bartenders! This is one of my favorite places to pull up a bar stool and have a nice chat with some of the nicest Disney Cast members around while enjoying a fruity, tropical drink.
Service: Pool Bar
Type of Food: None
Location: Caribbean Beach Resort; Walt Disney World
Disney Dining Plan: No
Tables in Wonderland: No
Menu:
Official Disney Menu
Disney's standard bar menu plus some unique tropical favorites.
Reviews:
Pool Bars: Banana Cabana
Top 10 Disney World Bars and Lounges
Important Info:
Typically open in the early afternoon-10:30 p.m.
Enjoy a drink while the kids play in the nearby pool!
Famous Drinks: Pina coLAVA, Mai Tai, Orange Dream
Disney Food Blog Posts Mentioning Banana Cabana
You Might also Like: Dawa Bar at Animal Kingdom, Tambu Lounge at the Polynesian, Hurricane Hanna's at Beach Club