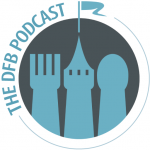 Hey all! Great news today for all you commuters, walkers, runners, gym-goers, and other assorted podcast listeners!
Just wanted to drop a line to let you know that the seventh episode of our DFB Podcast is now posted and ready for downloading! AND — this episode has a special discount code for two of our DFB e-Books, so listen quick! 🙂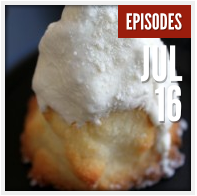 In this episode we cover the latest Disney Food News, discuss Disneyland and Walt Disney World mystery snacks, answer a few listener questions, and reveal the answer to our Episode 6 trivia question (as well as dish out a brand new trivia question)!
Click here to go to the Podcast page for Episode 7. And don't forget to subscribe to the podcast via RSS or on iTunes!
Take a listen and let us know what you think!
Your feedback is important to us — we're still new at all of this and want to make sure we're packing the podcast full of info that YOU want.